What our clients say about us!
Just some of our reviews from our happy clients.
"Fabulous friendly gym with lots of support provided from the staff. Always equipment available to use. Brilliant for all ages and ability. Highly recommended."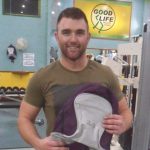 "Fantastic gym with a brilliant atmosphere and friendly staff always there to help and advise."

 
"Very friendly staff, lots of kit and staff are very knowledgeable of everything around them."

 
"I have been coming to Goodlife gym for years and would definitely recommend it to beginners, Ian and Tracy are very welcoming and offer 1 to 1's to improve your fitness and confidence."
"Ive been coming to GoodLife for 2 years and I would recommend it for beginners or anyone wanting to improve their fitness levels. I believe that exercise is so important for mental health as well as the physical benefits and I definitely think it has had a positive effect on me. Whatever you want from a gym whether its to do your own thing or have a more specific target then Ian and Tracy can help and support you in this."
"Excellent gym and friendly staff who are very helpful no1 gym in town."
"I had never been to a gym before so it was a rather big step to join, I was immediately felt welcome and shown around, after joining I was then offered a one to one with an instructor who took me through my plan and showed me how to use all the equipment.
Ever since I have had an amazing experience and would highly recommend this gym to anybody looking to improve there lifestyle."
"I've been coming 6 months now and I really enjoy it. Ian and Tracy provide you with great one to one plans to suit you and your needs and I really enjoy the fitness classes that are also included with your membership. It's suitable for all ages and abilities-
in fact my mum who is nearly 70 has seen how much I have enjoyed it and has joined herself!"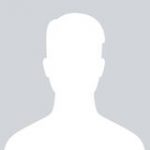 "Friendly Gym with regular group training sessions catering for all abilities. Never crowded giving good availability of a wide range of kit. Friendly staff always available if you need help or advice."
"I've found this gym to be very good, it's small but not overcrowded and there's enough equipment to do a well rounded workout.
The staff are friendly, knowledgeable and supportive.
The workout programs are personal and design to help you with your goals, if there's something that's difficult, an alternative can be found."
"Brilliant club, They are all inspirational and the training is always interesting and varied. They also offer dietary advice to help you if required. I would thoroughly recommend joining if you'd like to be fitter and slimmer. This is a gym for everyone, tall, short, young, old, fit and not so fit. You can't lose."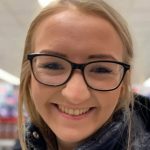 "Such a friendly gym, been here for around 2 years now and it's helped me so much with my confidence. Would recommend to anyone who enjoys a chilled out environment."
"Only just started my fitness journey here but so far I'm really pleased with how it's going! Both Tracey and Ian are lovely and has made me feel very welcome! I can't wait to see how everything works out!
Would 100% recommend this gym!"
"Lovely, happy, relaxed place. 16 or 60, size 8 or 28, you can be confident that no one judges. Gentle encouragement from Tracy, or slightly firmer hand from Ian - whatever you need to be motivated and guided to achieve your goals, big and small."
"A really good gym, well equipped and run by people who take an interest in you. It provides personal programmes and some really well organised and varied group sessions. I have made real progress since I joined."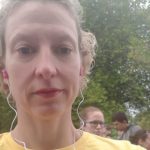 "Small friendly gym for ALL abilities. no one is made to feel inferior and the instructors are knowledgeable. there is also a female instructor on hand which is nice as a female instructor can be easier to approach."
"Great gym, I have been going 20 years or so now. Over 70, but great place for young and old everyone made to feel welcome by Ian and the Team."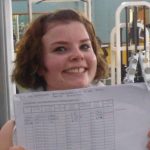 "Fantastic gym with a fantastic team. Very friendly and encouraging staff; would highly recommend."